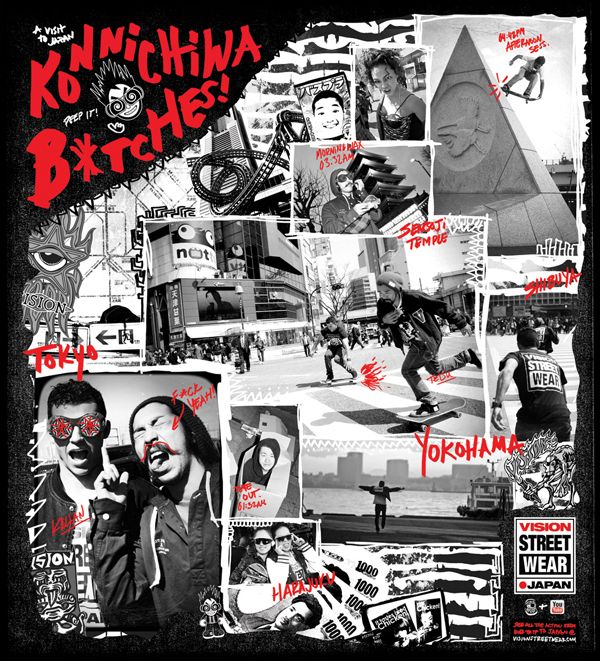 Not to long ago we sent Kilian Martin across the globe to hang out, shred, and eat a shit ton of noodles and sushi with our Vision Street Wear team in Japan. What resulted was some hilarious pictures, close calls with the police, and one hell of a story.
Take a moment to check out our ad for Skateboarder Magazine, then head over to our
Konnichiwa B*tches
page and peep some exclusives photos from Kilian from his trip.